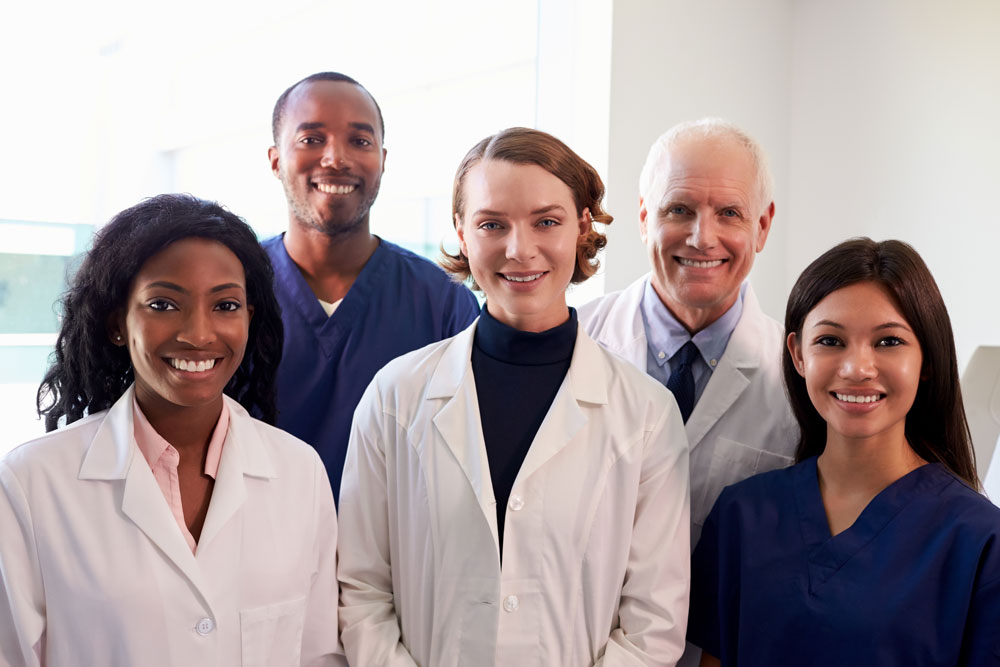 At Trident Medical Staffing we know today's economic environment makes it crucial for healthcare organizations to improve efficiency and manage costs. Therefore, hiring the right candidates is critical to your success. We understand that your goal is to employ high caliber, experienced, medical personnel without incurring excessive costs and placing increased burdens on your internal staff.
We are committed to learning about your needs so that we can meet all of your clinical and non-clinical requirements. The team at Trident works diligently and will employ a myriad of methods to maximize our reach to identify expertly trained candidates for your facility.
To ensure that our employees are properly trained, experienced, and credentialed, all are carefully screened and evaluated utilizing The Joint Commission Guidelines and Department of Health Regulations. Not only are candidates matched to your open job orders by skills, experience, and availability, we "dig deeper" to make sure they fit within your corporate culture.
We provide a full range of clinical and administrative staff
to facilities including, but not limited to:
Nurse Practitioners
Physician Assistants
Therapists & Therapy Assistants
Registered Nurses – All Specialties
Licensed Practical Nurses
Vocational Nurses
Certified Nursing Assistants
Pharmacists
Rehabilitative Professionals
Radiology Professionals
Laboratory Professionals
Respiratory Professionals
Dental Hygienists
Dental Assistants
Healthcare Administrative Personnel
Many Other Allied Healthcare Professionals
Trident Medical Staffing looks forward to working together. We thank you for putting your trust in the Trident Team!
Please call us at (612) 852-4957 or email us at info@tridentmedstaff.com to begin a long-term relationship